EVENTS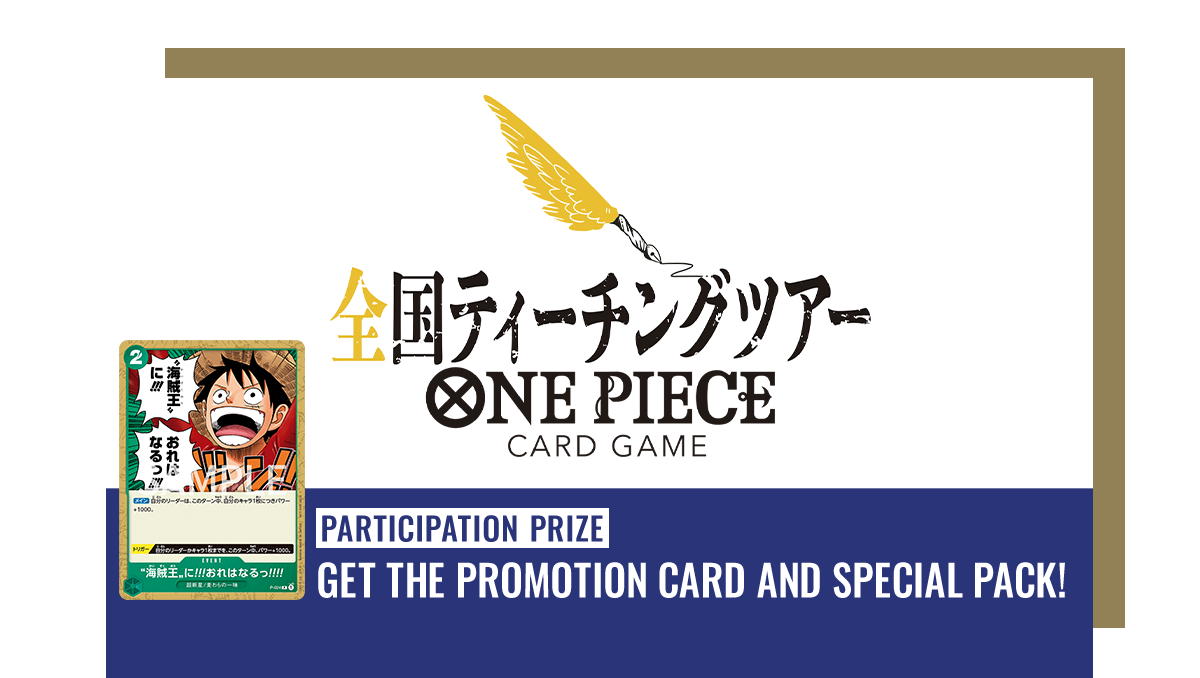 Experience event that you can learn the basic rules using the starter decks
Summary
Teaching tour is the event that even those who have never played card game can feel free to join.
While learning about card features and game rules, player can use the deck to experience ONE PIECE CARD GAME.
Decks are prepared and welcome everyone who want to get started.
Notes
・Please wear a mask.
・Please disinfect your hands in a timely manner.
・Please try to avoid contact between participants such as spectators.
・Please do not attend if you have a cough, cold symptoms or fever over 37.5°C.
・Please follow the instructions of the staff on the day of the event.
Details
Event Period
From November 2022
Place
Card store and other retail store
*Please confirm with the host store before attending the event.
Participation prize
I'm Gonna Be King of the Pirates!! x 1pc
Standard Battle Pack Vol.1 x 1pack
1pc each pack(Total 4 types)
Participants will receive one pack at random.
Promotion Pack 2022
5pcs each pack