EVENTS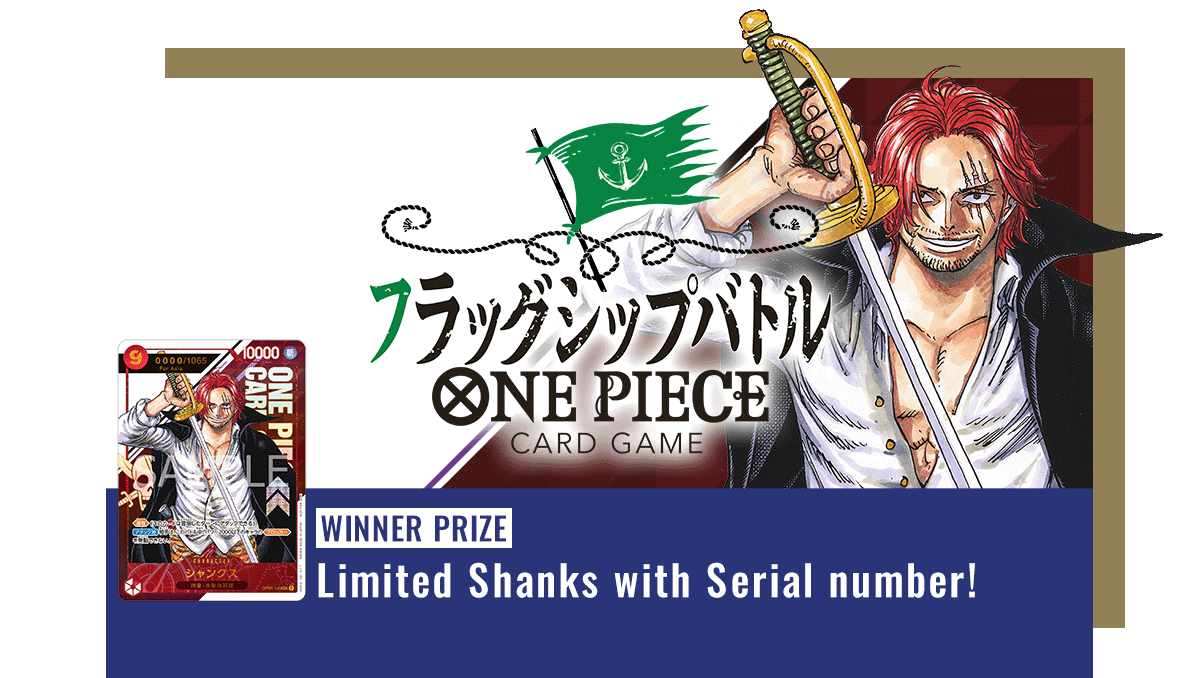 Flagship Battle in July・August・September
Defeat your rivals and obtain the limited Winner Prize!
Summary
Flagship Battle is an authentic card battle that takes place in card shops.
All participants will receive Participation Prize, and a winner will obtain Winner Prize!
The Winner Prize during July to September is a limited Shanks with serial number and new illustration! Don't miss it!
Details
Event Period in July
July 1, 2023 – July 31, 2023
Event Period in August
August 1, 2023 – August 31, 2023
Event Period in September
September 1, 2023 – September 30, 2023
Participation prize
Promotion Pack Vol.3 x1 pack
6pcs each pack(Total 6 types)