PRODUCTS
STARTER DECK

-Big Mom Pirates-
The new color "yellow" is available first time!
"Emperor" Big Mom come in!
The deck which is only constructed by the new color "yellow" coming first time is available.
Manipulate life and enjoy your victory!
A control deck that fights by manipulating your life and your opponent's life!
The feature of this deck is containing cards with effects which can interfere not only yours but also your opponent's life.
Manipulate life as you want and catch the victory!
Products Name
STARTER DECK -Big Mom Pirates- [ST-07]
Release Date
January 21, 2023
Contents
・Constructed Deck x 1 (51 cards)(total 17 types)
・DON!! Cards x 10
・Playsheet x 1
Rarity
・Leader Card x 1
・Super Rare x 2
・Common x 14
*Due to the nature of the product, multiples of one card may appear, or it may be difficult to assemle a full set.
*The illustration may differ somewhat from the final product.
*Product details may differ from the actual product.
IMPORTANT NOTICE
Apology for the errata and revision in card number
2023.01.20 update
An errata of card number was found in STARTER DECK -Big Mom Pirates- [ST-07].
We feel terribly sorry and apology for inconveniencing you.
Please check below for details.
In [ST-07], the correct card number of the card named [Pekoms] shall be [ST07-014].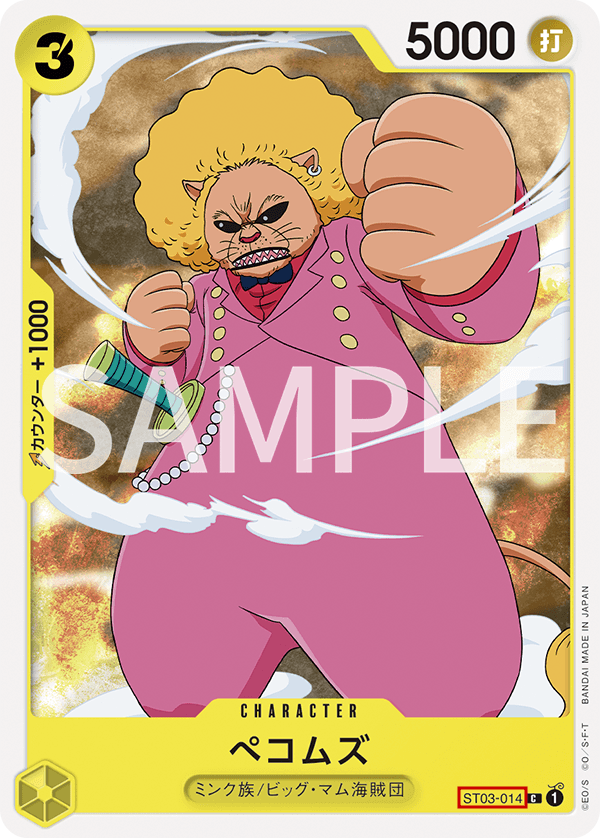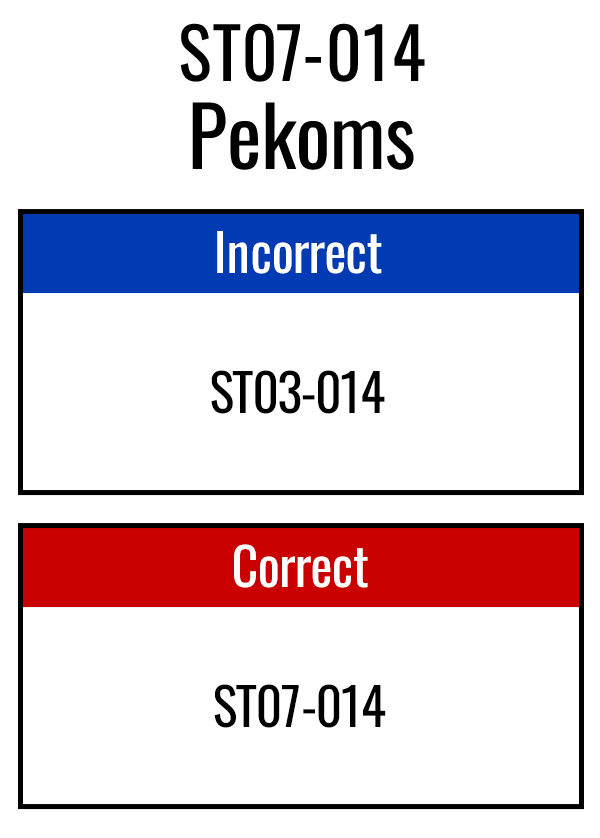 Unfortunately, we will not exchange the incorrect card to the revised one.
We apology for the inconvenience again and hope we can get your forgiveness.