TOPICS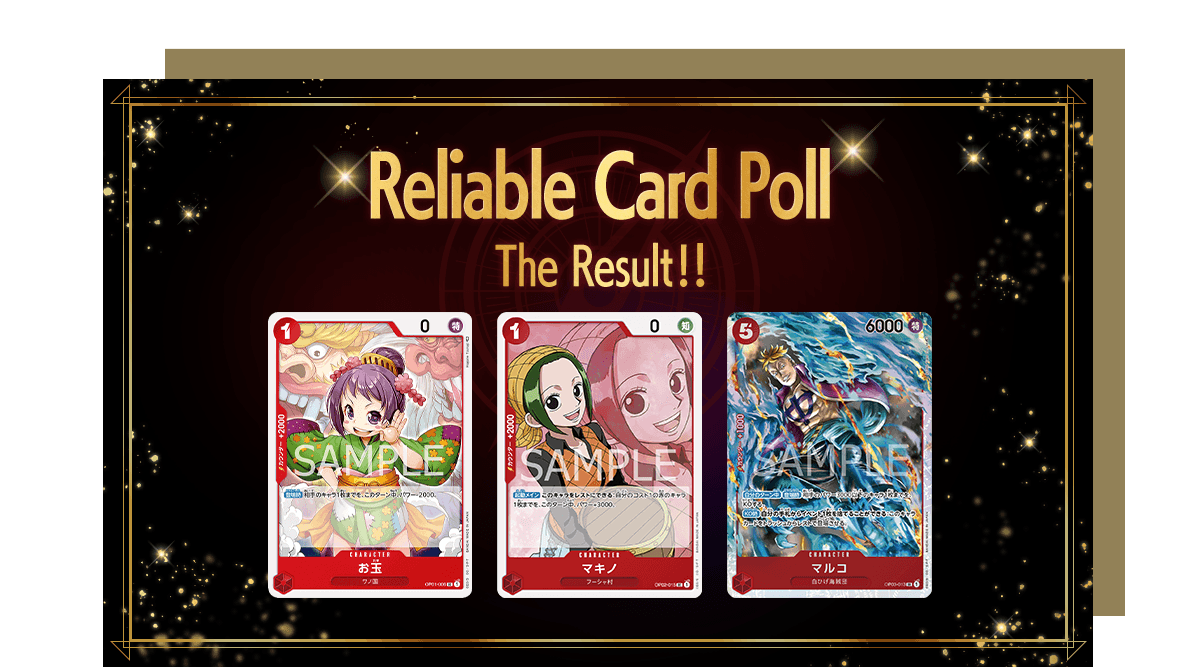 Result Of The Reliable Card Poll
Here are the cards that won the 1st in each product!
This card which placed 1st will be included in the 1st Anniversary Premium Bandai Product and feature a special design!

-ROMANCE DAWN- [OP-01]
OP01-006 Otama
-Paramount War- [OP-02]
OP02-015 Makino
-Pillars of Strength- [OP-03]
OP03-013 Marco
Details about the coming products will be announced at a later date.
Look forward to it!