EVENTS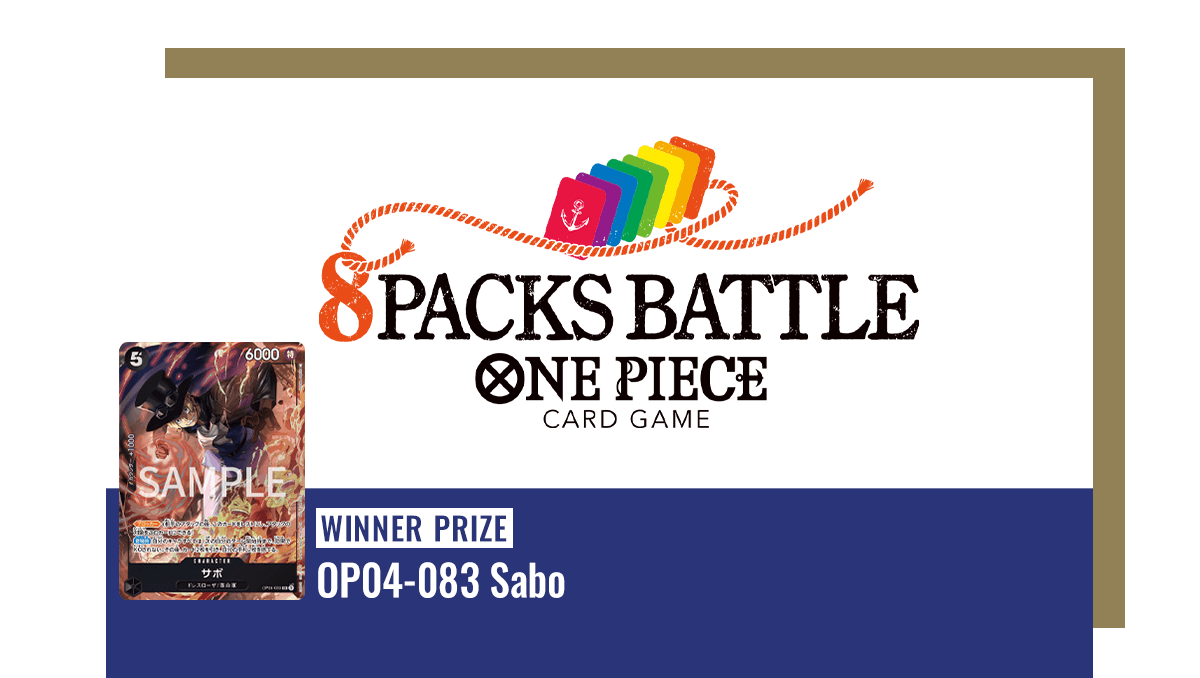 Buy 8 packs, build a deck with cards you won, and make your own way to victory!
Summary
8 PACKS BATTLE is a special ruled tournament which participants buy 8 packs of only OP-04 (or only OP-05) and build a 30-pcs-deck with the cards you won from the 8 packs to participate in it!
By using a special 6-colored Leader Card which is a participation prize of the event prepared by BANDAI, participants can play the game with any color of cards from the 8 packs you bought at that time!
Details
Event Period
August 1, 2023 – September 30, 2023
Winner prize
OP04-083 Sabo
*parallel card
Rules ・ Notes
Rule of this event can be downloaded here.
Please read it carefully before joining.
Rule of 8 PACK BATTLE
*If there are any questions regarding the rules or whether something is legal during a battle, please raise your hand immediately and ask for a ruling from one of the store's staff members. We ask that you respect the decisions made by the staff.
*Use of non-regulation or copied cards is not allowed.