TOPICS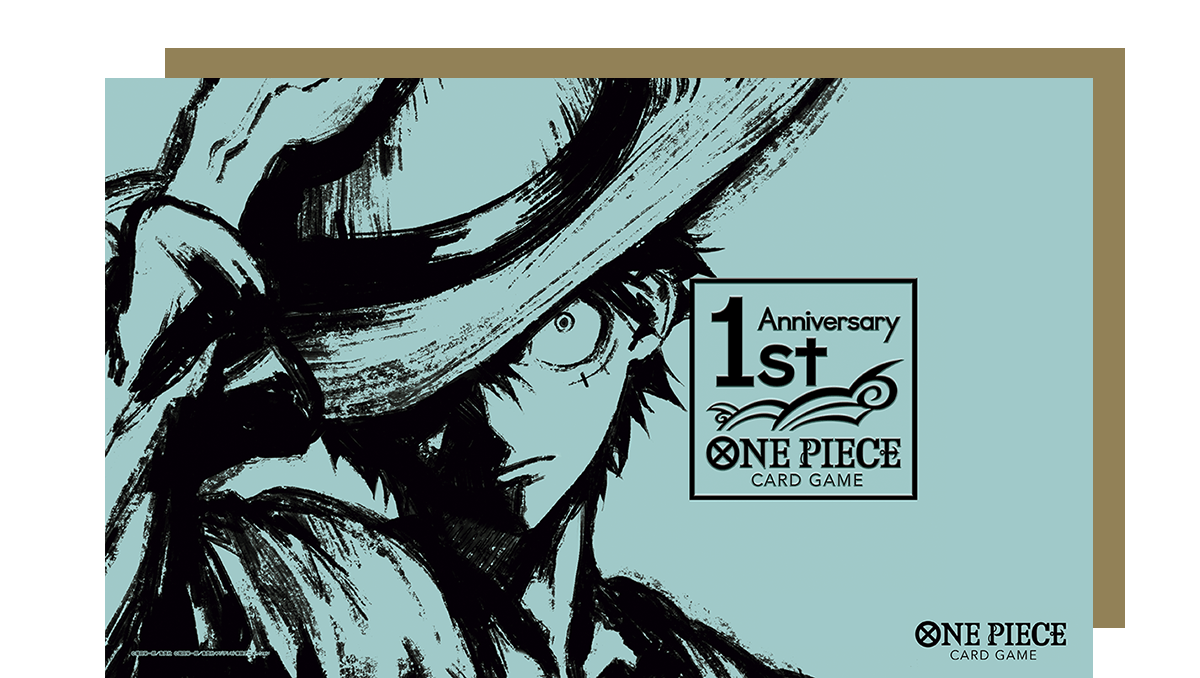 ONE PIECE CARD GAME 1st Anniversary Project
A celebrating project of the 1st anniversary of ONE PIECE CARD GAME has begun.
We are preparing the 1st anniversary project such as new products, new events, and so on.
Stay tuned for it!!
Here to check the information of 1st anniversary project, which has been released in "ONE PIECE CARD GAME Festa 2023 -Post Event Celebration-"!
① Revival of serial numbered card prize for the Flagship Battle from July!!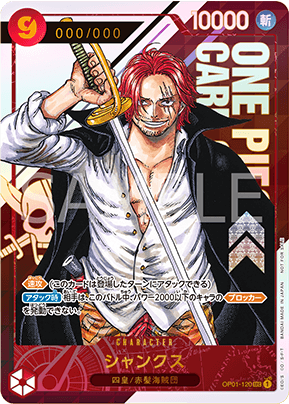 In the Flagship Battle from July 2023, the serial numbered prize cards are revived as limited edition!
Win battles and obtain the serial Shanks card!!
② 1st Anniversary Product in PREMIUM BANDAI
Pre-order starts from today, June 16 in PREMIUM BANDAI!
This product is a premium set of newly designed cards and specially designed goods!
Contents of ONE PIECE CARD GAME
1st ANNIVERSARY SET
・Special promotion card 3 types (1 pce of each type)
・Rubber playmat in special design 1 type (1 pce)
・Special card sleeve 2 types (100 pcs of each type)
・Card case in special design 1 type (1 pce)
Here is a part of the contents!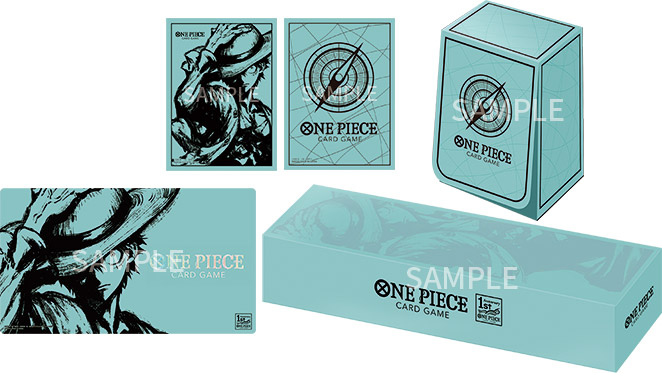 This product will be delivered in a specially designed storage box.
Check PREMIUM BANDAI for more detail information!
Click to order on PREMIUM BANDAI
SINGAPORE
③ Booster Pack Vol.5 (OP-05) will be a super luxury special edition for the 1st anniversary!
BOOSTER PACK -Awakening of the New Era- [OP-05]
The theme this time is the Skypia Arc and Revolutionary Army characters! To celebrate the game's 1st Anniversary Eiichiro Oda is even providing new illustrations for the included cards!!
Click here for details